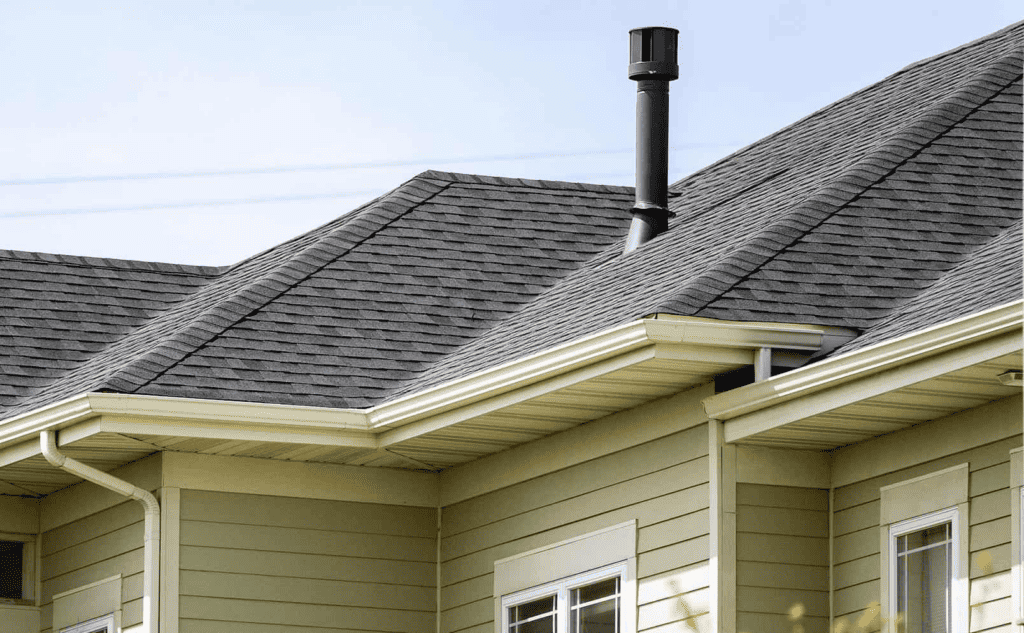 In this episode of Behind the Studs, Legacy Exteriors owner, Josh Gauwitz, spoke all about the importance of gutters. 
While gutters may not be the most exciting part of your home, they play a critical part in protecting it from potentially serious issues. Let's dive in and take a closer look at what every homeowner should know about gutters …
All of the debris that collect in your gutters can cause problems for your home — including issues with the fascia, siding, foundation cracking, leaks in your basement, and ice damming in winter months. And, clogged gutters that hold stagnant water can also become a dwelling for mosquitos, which is never pleasant. 
That said, gutters are extremely important, but sadly, according to Josh, "they are designed to fail because of their open design. Anytime you get debris in your gutter, granules from shingles, leaves — whatever — it's going to affect the performance of your gutters. Basically, if it gets in there, it's going to impact how your gutters operate and this can eventually lead to overflow, where you start seeing 'tiger striping' on the outside of your gutters."
This is why Josh highly recommends, and uses, Master Shield gutter protection. Josh puts it this way, "this is the gutter guard solution every homeowner should look for when talking with a potential installer, as it's the best gutter protection I've ever seen — hands down — and I've been doing this for over 2 decades."
What makes these gutter guards so amazing?
Master Shield gutter protection is a surgical-grade stainless steel filter system that can be  color-matched to your roof. It can be integrated onto existing gutters, as long as they are in good shape. If this is the case, Josh recommends having your existing gutters cleaned and repitched (if necessary), before installing Master Shield gutter protection.
Josh goes on to say, "the cool thing is, inside the surgical grade stainless steel filters there are three copper woven ribbons — so your filter will never have algae. Master Shield also has patented hydro vortex technology, which literally causes a vortex that creates a siphon that pulls water into your gutters at up to 22" of rain per hour … this allows us to effectively use Master Shield on any roof pitch — so it can literally be installed on any roof, in any situation."
Typical gutter guards, which are flatter, act like a shelf for debris. They may keep debris out of your gutters, but you still have to clean them — so they're not very self sufficient!
What is your gutters are not in good shape?
If your gutters are not in acceptable condition, the first question is, can they be repaired? If they can not be repaired, Josh recommends replacing them with seamless gutters, which are less likely to collect debris or form leaks. At Legacy Exteriors, we cut and manufacture our seamless gutters on site when we install them. This provides a custom fit that's literally made for your home. 
If you're in need of seamless gutters, you have two options to choose from:
Normal residential 5" gutters

Commercial sized 6" gutters
One final note …
Quite often, gutters can be pitched incorrectly. This can be caused by settling or improper installation. If you're having gutter guards installed onto an existing gutter system, make sure your installer addresses gutter pitch — and cleans your downspouts, as this is critical to ensuring your gutters don't back up.
Want to learn more?
If you'd like to see Master Shield gutter guards in action, check out this short video.
You can also contact us anytime to schedule a complimentary consultation, or just ask questions. We'd be happy to speak with you!