WINDOWS THAT SAVE MONEY, SAVE ENERGY — AND KEEP YOU WARM
As beautiful as the cold weather might be, over at Legacy Exteriors, we prefer looking at it through our windows — not actually feeling it. The windows we install or replace in homes come with top-tier locking mechanisms. Drafts, winds, ice and snow won't penetrate the thick panes and brilliant design.
We also believe in keeping your energy costs as low as possible. All of our windows are energy efficient, so your heater isn't running all day in the winter!
Legacy Exteriors carries a wide selection of replacement windows from fiberglass, vinyl, a vinyl and wood combination, to wood. If you like options, we've got them. And, we provide all of the information you need upfront so you can make an informed choice on style, type, and installation location.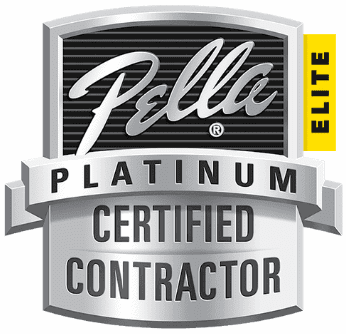 WINDOW REPLACEMENT & INSTALLATION
Legacy Exteriors is committed to becoming the one-stop shop of your home exterior. Whether you need to replace old windows that are letting in air and moisture, or you just want an updated look for your home, we are here to support you through that journey. We can install a variety of window options. Our selection of windows comes from a premium manufacturer that covers everything from pane to sealants. Our windows won't leak air in or out, and they will be easy to use for years. We offer a wide range of windows, from sliding to bay windows.
As a Pella Certified Preferred Contractor, we offer the following window options …
Casement

Casement windows are tall, elegant windows with a classic hinge to open up for plenty of airflow. When closed, this window's small frame allows tons of light to pour in.
Sliding

Sliding windows are nature's TV. They are perfect for great views of your backyard or front yard. The large width gives you plenty of room to take in the scenery around your home.
Awning

Awning windows are casement windows turned 90 degrees. They'll provide your home with more ventilation due to the shape and angle of their open window. The awning design can be used in conjunction with casement windows to provide a floor-to-ceiling window design.
Bay

Bay windows are the black suits of window design – they never go out of style. A bay window provides extra light and the aesthetic appeal of extra space in your home for more seating or as a planter area.
Picture

Picture windows are your classic one-frame one-pane setup. Without any moving parts, these windows come at a very affordable price and are more energy efficient while still letting in a lot of light.
Geometric

Geometric windows are available in arched, radius and linear shapes for added visual character. They're often utilized in small areas, or as accents in combination with other types of windows.
Bow

Bow windows have a four-window configuration that creates a smooth, organic curve. They provide a feeling of increased space, a better view, and bring more natural light into a room.
Double Hung

Double-Hung windows have two functional sashes that can be moved up and down. Raising the bottom sash brings in cool air from the outside, while lowering the top sash helps remove hot air from a room.