WOOD, COMPOSITE & AZEK DECKING INSTALLATION & REPAIR
Decking should be a homeowner's favorite project. Because it's outside the house, you really get to show off your style and creativity. Plus, it's one of the first things your guests will see!
Legacy Exteriors installs and repairs traditional wood and composite decking. We know you like options, so we like to provide them.
WHICH DECKING IS RIGHT FOR YOU?
Traditional Wood Decks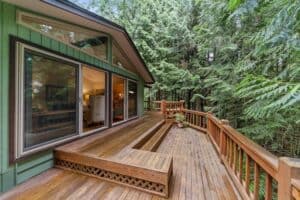 Traditional wood decking will always have its place in the home. The beautiful nature-made knots and grain provide a sense of familiarity with the outdoors. Though wooden decks need a little more attention, the payoff in aesthetics is enormous.
We are licensed and trained. All of us have been through the necessary experience to know the ins and outs of decking, so our guys won't miss a city code or skip a feature you wanted.
Composite Decks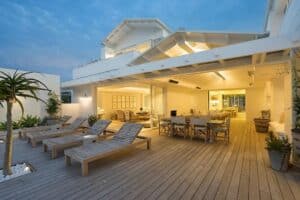 A modern trend on a classic style. Composite and vinyl decking materials give you the longevity you want without any of the hassle. This low-maintenance alternative allows you to enjoy those summer BBQs without sweating the small stuff. When you install composite wood decking, you're really installing a lifetime guarantee that it will remain beautiful.
Deckorators® Composite Decking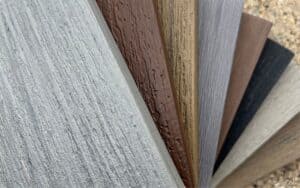 Made in the USA, Deckorators manufactures premium composite decking, as well as deck railings, deck lights & more. Highly innovative, they offer an extraordinary warranty on their products, as well as unique finishes & features in two lines of decking.
Mineral-based composite (MBC): provides the industry's best strength-to-weight ratio & has virtually no thermal expansion or contraction.

Wood Plastic Composite (WPC): gives the look of exotic hardwoods without the maintenance of traditional wood decking.
AZEK Decks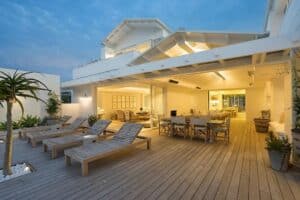 AZEK decking is a one-of-a-kind stain-resistant decking. These guys are the leading innovators of material sciences for home exteriors. Your deck will have the strength of an ox and the beauty of traditional wood. No more fragile decking or constant maintenance. Plus, while your neighbors are on their hands and knees trying to scrub out some tree sap or spilled wine, you can sit back and relax. AZEK decking is stain resistant, so cleaning up after your last party will be a breeze.