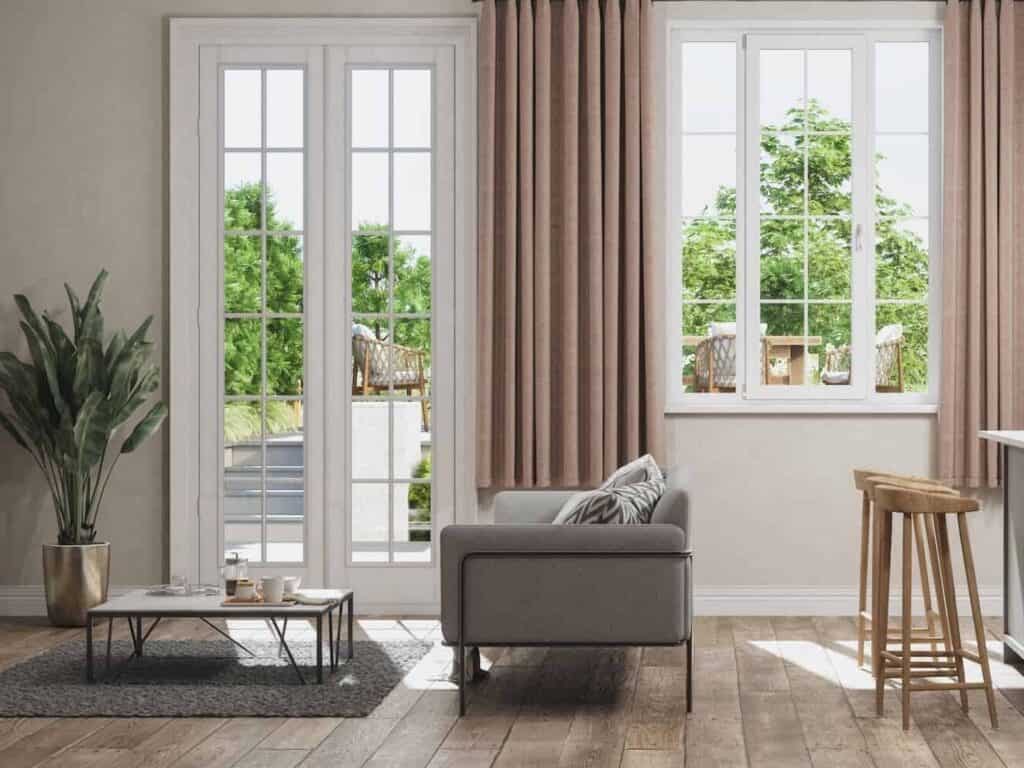 In this episode of Beyond the Studs, Josh Gauwitz — owner of Legacy Exteriors — talks about windows, specifically the different options a homeowner has especially when it comes to Pella windows.
To begin, it's important to note that we carry many different brands of windows. So we're not locked into any specific brand, as we like to have the flexibility to provide homeowners with exactly what they are looking for.
But Pella windows are definitely one of our staples that we carry because the brand speaks for itself as far as the quality and service they are known for. Our customers love Pella, and we love working with the brand because of their outstanding history.
And they have a lot of options inside Pella. There's the wood line, fiberglass line, and the vinyl line. So there's a price point for everybody. And there's a design look for every homeowner, too. Pella offers really great options no matter what line a homeowner chooses. 
Let's talk about some of these different options to help clarify which type of window might be best for your home …
To begin, my family's home overlooks acres and acres of farm fields. So my wife and I wanted windows that weren't going to obstruct our view. And this is just one of many options Pella offers. They also have a lot of different exclusive options, one of them being in their vinyl line. In a nutshell, when you look out the window, there is no screen. Your view is completely crystal clear, and when you want to open up the window for some fresh air, the windows have what's called a "roll up screen" that keeps the bugs out. The screen actually emerges into place and it's pretty phenomenal. It's an awesome feature. Pella vinyl windows are also high quality, energy efficient and budget friendly. Plus, they never need painting or refinishing,
A lot of different window manufacturers will have a type of invisible screen, where it's still visible, just less visible than a traditional screen. So there's a lot of the screen options with windows, and it really depends on what's right for the homeowner. Maybe they don't care if they can see the screens, maybe they do. It's all part of the conversation any solid window contractor/installer would have with their customers — because it's really about educating the customer as to what their options are and then letting them decide. There's nothing worse than having a product pushed on you by a sales guy — I don't know anybody that likes that …
With Pella, their question was, "how do we eliminate the screen?" This is why I love the brand, they're always innovating and finding new ways to improve upon their product.
For instance, with their wood line, they make low-maintenance wood windows that have aluminum cladding on the exterior. This protects the windows from the elements, resists rot, corrosion and makes wood windows a durable product, rather than something that needs to be high maintenance. When customers hear about this they get excited because a lot of people still believe wood windows means high maintenance. With Pella windows, that's not the case.
They also offer a fiberglass line. And I think these are such beautiful windows. And they're durable, weather resistant — and maintenance free! These fiberglass windows will never rot or corrode and they're naturally resistant to water and bugs. They also resist chipping, chalking and fading, so you can forget about having to paint or refinish them. These are the Pella windows we have in our home, and we love them.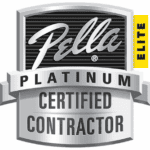 The one final thing I'd like to mention about Pella windows is that if you are seriously looking to have them installed in your home, it's important to make sure your window contractor is a Pella Certified Preferred Contractor, like Legacy Exteriors is. This is important for obvious reasons.
If you'd like to learn more, you can visit our windows page. Or, you can contact us to schedule a complimentary consultation to talk about any of the window brands we carry.
Listen to the full Beyond the Studs episode here …