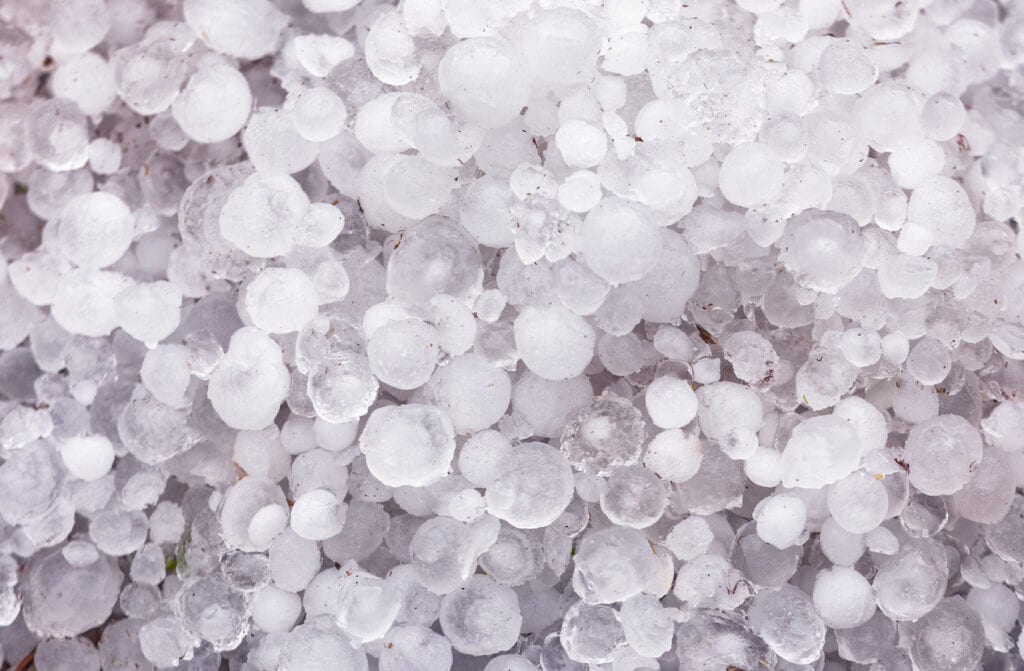 In this episode of Beyond the Studs, Josh Gauwitz, owner of Legacy Exteriors, spoke all about hail damage, which is top of mind after the nasty weather we had in Madison and Sun Prairie, WI, late last month. Here's what Josh had to share …
We're getting a lot of calls from homeowners who were affected by the hail damage in Madison and Sun Prairie. It took a lot of people by surprise, and now they're in need of roof repair, and some need siding repair.
It may sound surprising, but it's not always obvious whether or not your roof has hail damage, and I wanted to talk about this a bit.
Whether you can see hail damage or not, after your neighborhood has experienced a hail storm (in this case it was severe), it's always a good idea to have an inspection conducted by a professional.
With Legacy Exteriors, we offer free estimates — or in this case inspections — to determine what exactly (if anything) is going on with your roof. We believe there shouldn't be a charge to see if your roof has hail damage of any kind, and this is kind of nice for homeowners who don't have to spend any money to make sure their home is OK.
So, beyond the question of hail damage, we're already in November, with winter on the horizon, as well. Now is the time to make sure your roof is in tip-top shape, and can make it through another Wisconsin winter. I've said this time and again — don't procrastinate — get in touch with a reputable company (it doesn't have to be us, although we're happy to help) who handles things like roof repair and have an inspection done before your roof is loaded up with snow. 
Again, an inspection shouldn't cost you anything, and it can save you a lot of headaches later on …
Now if you DO have hail damage on your roof, one of the things you'll want to lean on your roofing contractor for is a solid education on how to proceed with your insurance company. Why? Because it can be tricky. Before our customers make an insurance claim, we review the process on how to most effectively to deal with the insurance company.
Doing this on their own is not fun for homeowners, and that's where Legacy Exteriors can step in and provide assistance. If a homeowner does need to make a hail damage claim, we act as the go-between to make sure everything is taken care of correctly with the insurance company. We deal with insurance companies every single day, know what to look for and what to expect — and how things are put together — so we can negotiate on a homeowner's behalf and put them in the best spot possible. That said, it's important to determine whether or not the roof repair company you're hiring will do the same — because you shouldn't have to deal with the insurance company alone!
One more thing I'd like to mention is that a home's siding can also experience hail damage, or damage from extreme wind. So if there's a storm in your area like the one that just swept through parts of Madison and Sun Prairie, check your siding, too. Or make sure the company providing you with a roof inspection also inspects your siding. There have been homes we've worked on where the siding looked perfectly fine after a storm — except for one area of siding that was all bent from the extreme wind — which can do serious damage to both roofing and siding.
If you'd like to have your roof, siding, or any other part of the exterior of your home inspected — at no cost — feel free to get in touch with us anytime.
You can listen to the full episode of Beyond the Studs here …