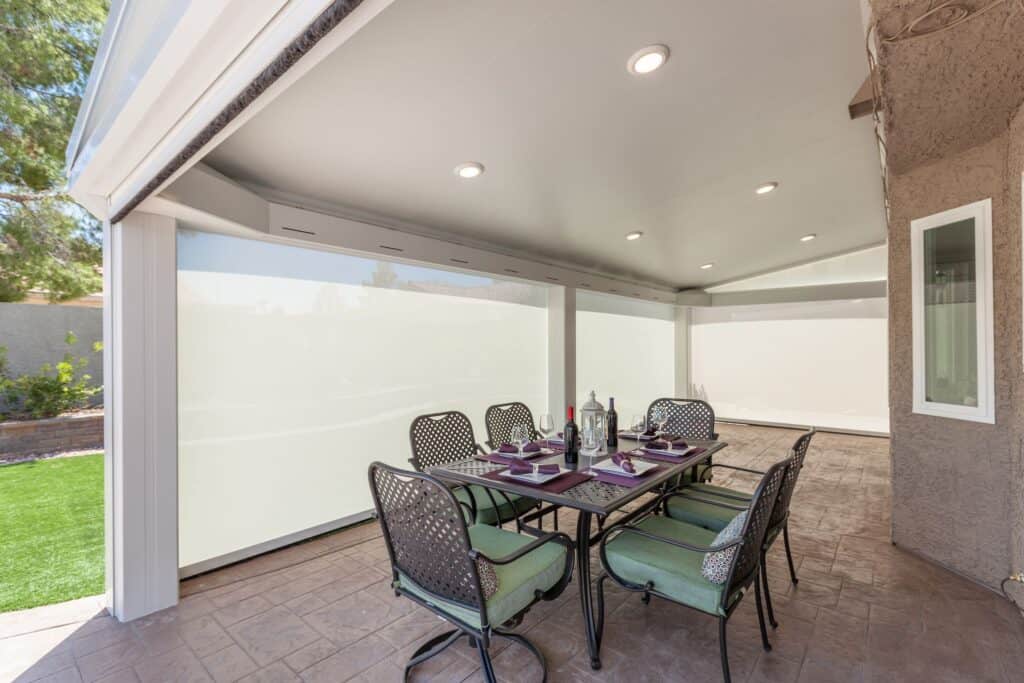 Amanda Alexander, one of our team members at Legacy Exteriors, recently appeared on WIBA 101.5 FM's program, Behind the Studs, to talk about LifeRooms, three-season, and four-season rooms.
During the show, Amanda discussed the following topics, which she's expanded upon here to give you a better understanding of each type of room addition …
What's the difference between a three- and four-season room?
Three-season rooms are exactly what they sound like — they're a room addition that's comfortable to use for three seasons: spring, summer and fall. The reason they're only usable for three seasons is because of the materials they're made with. Three-season rooms are constructed with single-pane glass, non-insulated floors and non-thermally-engineered frames, which is why they're not meant for the cold Wisconsin winter months.
Four-season rooms (also referred to as all-season rooms) can be used year round. Made with double-pane glass, insulated floors and thermally engineered framing, a four-season room offers cost-effective heating and cooling no matter what the temperature is outside.
How do LifeRooms compare to three- & four-season rooms?
LifeRooms are a very different type of room addition. Pictured above, one of the biggest perks of a LifeRoom is that it has that open-air feel, while the retractable screens keep the bugs out!
Custom built over an existing patio, a LifeRoom is constructed of lightweight, durable aluminum, which is very low maintenance. They have fully-automated, high-visibility screens that can be raised or lowered at the touch of a button. And, LifeRooms can be upgraded to a three-season room at any time. Optional features include skylights, LED lights and the ability to make one of the retractable screens white so it can be used for projecting a film on movie night!
Want to learn more about these room additions? Here are some links to more info …
You can also contact Legacy Exteriors anytime to set up a complimentary consultation.
Listen to the Behind the Studs episode here …