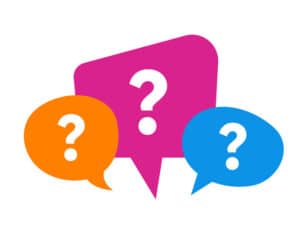 In this episode of Beyond the Studs – Josh Gauwitz – owner of Legacy Exterior, shares (and answers) the essential questions that every homeowner should ask when choosing an exterior remodeling company. Josh describes, in detail, how each question affects him in his business and how each question will affect homeowners during their process. 
Here's what Josh had to say…
Before we get into the questions, I want to remind homeowners of something that's easily forgotten in the whirlwind process of remodeling: you are hiring an expert to perform a service. You don't need to be an expert in that service to set clear expectations from the start. 
While you may not know all the ins and outs of exteriors, you are still interviewing the company or contractor to determine if they can help you achieve your vision for your home. Some contractors will try to dazzle or steamroll their way into a contract. But with these questions in your back pocket, you can ensure that you're working with a professional who wants to do things the right way – not just the fastest or cheapest way. 
With that said, let's dive in!
7 Questions for Your Next Roofing and Siding Contractor
1: How many years of experience do you have? 
This is, all in all, a great question, but there's a better way of asking it. Instead, try: "Do you have a physical place, an address you work from?"
You'd be surprised at the number of contractors who work straight out of their garages. If they're doing that, they more than likely don't have employees, a place to store materials, etc. And well, that's a massive red flag. 
2: Can you provide me with your business license registration? 
This is a great question! Of course, you want to make sure the roofing or siding contractor in question is insured and certified. 
At Legacy Exteriors we give you a letter with all those details and more. It breaks down our awards and certifications, but it also has a sheet with all our credentials, a detailed list of all our manufacturers, and more to give you peace of mind that you're working with real professionals. 
3: Do you have references? 
This one is tough because, while I get where people are coming from, who is going to share a bad reference? 
Instead of asking for reference phone numbers, try: "Have you done any other homes in my neighborhood? Please share the addresses." That way you're going by more than word of mouth – you have concrete evidence (pun intended) of the quality of work.
4: Does your estimate include all costs? 
This is definitely a good one. Some companies are obsessed with leaving the lowest price. Our estimate is broken down to the nail, to the point where there's no question what we're going to do. There are no hidden costs, especially down the road; everything is very clearly laid out. 
5: What are the product and workmanship warranties?
It's important to ask for specifics on the warranties themselves. Although some warranties seem great – offering one or two lifetimes of protection – you've got to question what that means. Oftentimes, when you read the fine print, the warranties are worth just about as much as the piece of paper they're written on. 
6: Who will supervise the site daily? And how often will we be in contact? 
This is a great one that is often overlooked, but I believe there should always be someone that the homeowner can go to with questions. By giving them a clear point person, you can avoid miscommunications and games of telephone down the road so everyone stays on the same page. 
With us, that person is Nate. If the homeowner has a concern, needs to shift a deadline, or wants clarification on anything at all, Nate can either provide the answer or he knows exactly who to talk to to keep the project moving forward. It saves everyone involved so much extra hassle. 
7: How long will the project take? 
Of course, every homeowner wants to know how long their remodel is going to take. And of course, every roofing and siding contractor wants to deliver results on time. If only it were that easy…
Between unexpected obstacles, supply chain shortages, and shifts in the design or direction, these projects rarely get done "on time." But that's beside the point. Homeowners and contractors alike should be more concerned with getting the project done right. Which means that the better question is: "When will the project start?" 
After that, it's just a matter of setting targets for each next step.
Bonus Question: To whom should I
 pose these questions? 
You don't necessarily need to speak to the person who will be doing the work. They might not be the best person to answer all your questions. 
Instead, I would ask the salesperson who visits the home and takes measurements. That's your point of contact. If they don't have an answer for you on the spot, they can coordinate with their team to find the answers (or they're not the kind of contractor you want to work with). 
The bottom line is that you want to ensure you're putting your money in good hands. No matter the size of the project, remodels are the kind of thing you want done right the first time around.
If you want to ensure your remodeling investment is in safe hands, reach out to Legacy Exteriors today. You can even schedule a free consultation for more personalized advice. We're here to provide you with the answers and service you deserve.
Listen to the full Beyond the Studs episode here…