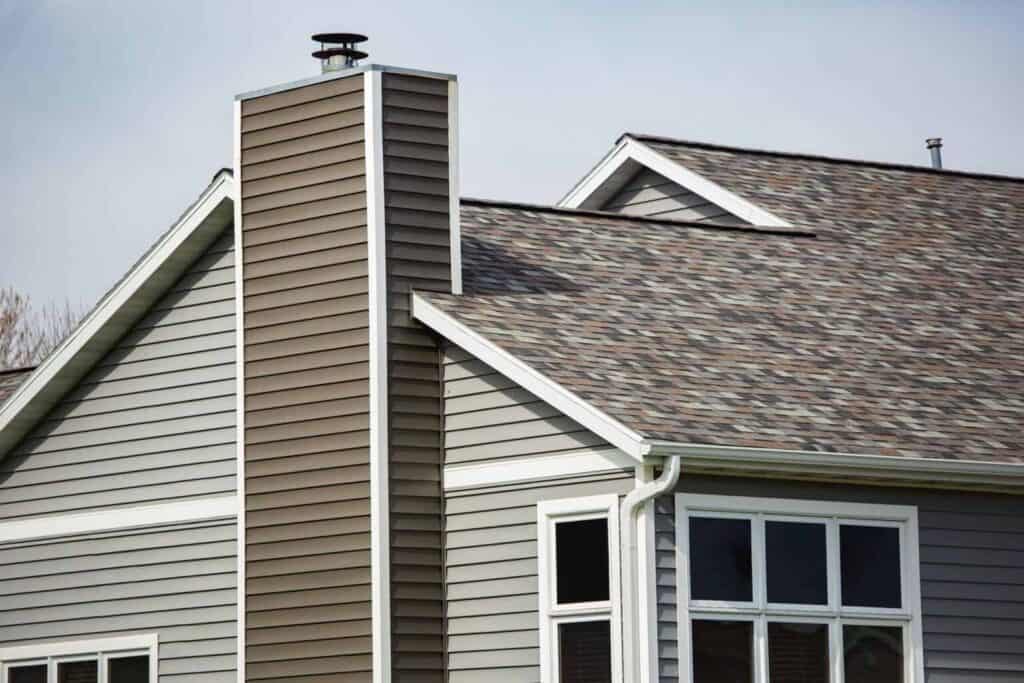 In this episode of Beyond the Studs, Josh Gauwitz spoke about the Wisconsin weather and how it can affect the exterior of your home, especially if your roofing or siding is in need of repair.
Here's what Josh had to say …
Living in Wisconsin, we have extreme weather conditions — from below freezing cold, to smoldering heat, and everything in between. So it can really open the exterior of our house up to a lot of potential problems. If your siding or roofing isn't holding up the way it should, that extreme temperature change can really break down the composition of those materials … especially if there is a manufacturer's defect, or even a labor defect.
This can open the exterior of a home to an array of potential problems. So, it's always good to have an inspection done by either yourself, or a professional, which could be just a visual inspection. Some of the issues are going to be extremely obvious, like if you if you're on a roof and you see cracking of shingles around any of the penetration, or roots are cracked, or you're seeing a lot of the sand-like granules of your shingles coming out of your downspouts. 
With roof inspection, you may notice it has shiny spots when the sun hits it at a certain time of day. These shiny spots are fiberglass mats, and you're seeing the exposed mats that are shiny because of granule loss.
These are just a few examples about weather issues and your home. One thing to keep in mind is that if you DO have a roofing or siding issue, that doesn't necessarily mean you need a full replacement. When we look at residential homes or even commercial properties, there are circumstances where all the building needs is some repair. This is something that we do at Legacy Exteriors, we actually look to see if a repair is possible, because if it's an option we want the homeowner to know about it! Yes, we do exterior remodeling, too but only when it's necessary — or when the homeowner wants to update their home …
What's interesting is, we get a lot of phone calls from homeowners who say something like, "I have this issue going on with my siding, but you might not take on something that's so small." And that's just not the case. We have a full service team, and repairs is all they do — every single day. Yeah, so, big or small, we're able to handle it.
Repairs can sometimes be straightforward, like a bent piece of siding. Other times they can be more like a puzzle that a homeowner needs help putting together. For instance, a homeowner might have a leak in their home, but just don't know where it's coming from. Leaks can be extremely tricky. Whether they're coming from your window flashings, the siding itself, or from the roof, it can be difficult to tell. This is what our repair team is trained for — finding, diagnosing and then fixing that leak.
Now sometimes repair isn't possible and we need to move into a discussion about replacement. That said, whether it's concerning repair or replacement of roofing, siding, windows or gutters, my advice is to ALWAYS make sure you're getting an accurate, detailed estimate from whoever you're considering  hiring. Make sure you ask about warranties, and always get it in writing. Also think about getting more than one estimate. Yes, it may feel like a hassle, but you'll be glad you did in the long run. I always like to say, "we don't have to be your only call, but just make sure we're one of them."
Final note on this point. If you're thinking of having some exterior work done it's also best to reach out to us, or whoever you're considering for the project, ASAP so you can get your estimate and design plan in place — and get your project on our schedule, especially if it's a matter of getting something repaired so your home is not damaged.
Summer is flying by, and winter is going to be here before we know it. Getting your home ready for winter now is ideal, but keep in mind that companies like ours work through the winter. We're just a bit more bundled up! 
Certain things, like permitting and zoning, can take time to square away, which is why it's sometimes critical to be able to work on people's homes year round. I know for me, I'm so busy that it's tempting to put things off until another day. But when it comes to your home, that can be a costly, regrettable decision, so I always encourage people to handle it now before it becomes a bigger problem.
Want to learn more?
Feel free to check out our siding and roofing pages.
You can also contact us anytime to schedule a complimentary consultation, or just ask questions. We'd be happy to speak with you!
Listen to the Beyond the Studs episode here …